Requirements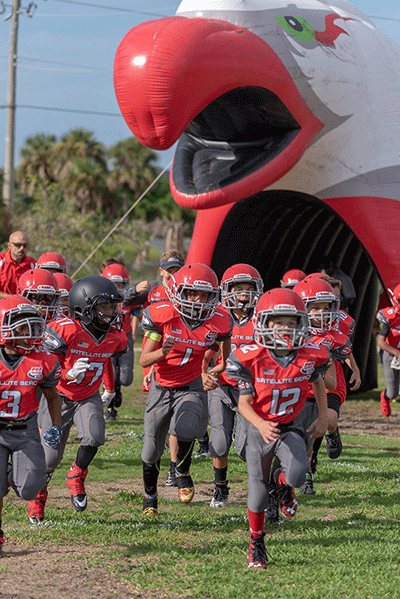 - Must be between 5-15 years of age as of July 31st.
- Participant must have a 70% / 2.0 grade point average from the previous school year.
-Those not meeting the scholastic requirement may submit a
Scholastic Eligibility Form
, a progress report system used to monitor the participants grades throughout the season.
Divisions:
AGE-BASE DIVISIONS:
6U: AGES 5-6; BIRTHDAYS: 8/1/2016 - 7/31/2017
8U: AGES 6-8; BIRTHDAYS: 8/1/2013 - 7/31/2015
10U: AGES 8-10; BIRTHDAYS: 8/1/2011 - 7/31/2014

11U: AGES 9-11; BIRTHDAYS: 8/1/2010 - 7/31/2013
12U: AGES 10-12; BIRTHDAYS: 8/1/2009 - 7/31/2012
14U: AGES 12-14; BIRTHDAYS: 8/1/2007 - 7/31/2010


**For more information, or if you have questions regarding which team would be best for your child, please contact footballdirector@sbyfca.com.
For the adults of the Seahawks organization we strive to follow our core values of Leadership, Integrity, Fortitude and Effort.

In order to provide the most consistent environment for our kids, we want all parents and coaches to read and understand the rules we are expected to abide by.

All participants are guided by the following code of conduct.