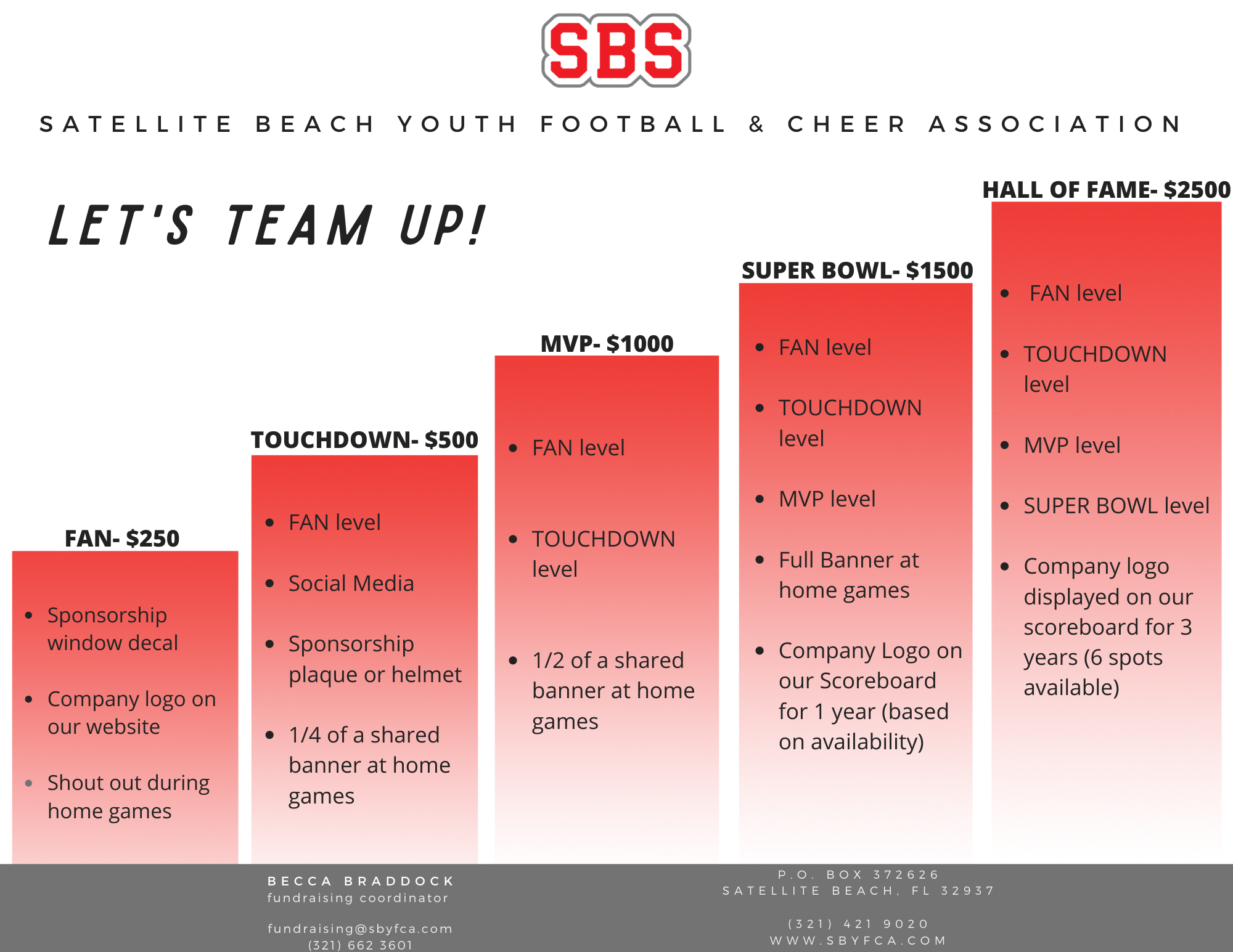 Satellite Beach Scorpions is a non-profit organization that relies solely on funding and donations provided by the community to operate effectively. Your financial support is tax deductible, and it enables the Scorpions the ability to provide our youth the experience of taking part in a structured and enjoyable team-play environment. We focus on supporting team-building skills, health and exercise, pride in self, education, and ability. Your donations will provide for new equipment, facility upgrades and player sponsorship's.



The Scorpions are a registered 501C3 Non Profit Corporation. All donations are tax deductible.

Please contact our fundraising coordinator at fundraising@sbyfca.com for information regarding sponsorship of the Scorpions.




Thank you for your support!